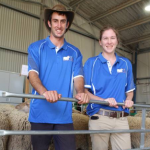 TWO young people with a keen interest in the sheep and wool industry have been honoured with scholarships. The Peter Westblade Scholarship recognises the late Peter Westblade of Lockhart who was know for his successful Merino breeding operation.
Continue reading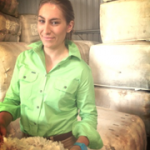 The calibre of young people coming through the Australian sheep and wool industry has resulted in joint winners of the prestigious Peter Westblade Scholarship for the first time.
Continue reading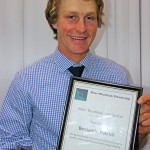 Young Southern NSW Merino breeder Ben Patrick has won the prestigious 2014 Peter
Westblade sheep and wool industry scholarship. Mr Patrick, 22, was named as the 2014
Continue reading
RAISING the bar on productivity is par for the course for one NSW Riverina sheep producer.
And Darren Bahr is so keen to make sure he's keeping the highest value sheep, he's set up a strict selection process based on the value of the fleece they cut.
Continue reading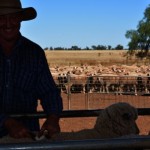 THE relationship between body condition score and conception rates of 1200 maiden ewes was in focus at Pastora Poll Merino stud, Lockhart, in late January - data that is now at the fingertips of owner Tim Westblade for the lifetime of each sheep.
Continue reading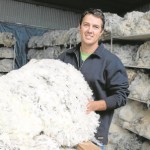 CJ & CR & DW Bahr, The Rock, NSW, won the first round of the three-year Ovens Valley Wether Trial last Tuesday.
Eleven months ago, breeders entered a line of up to five 2012-drop wethers in the competition, hosted on Mark Heywood's family farm at Everton.
Continue reading
The Peter Westblade Scholarship has been designed and developed for up and coming young people interested in a career in the Australian sheep industry.
Now entering its third year, the Peter Westblade Scholarship will provide cash and in-kind support of… Continue reading →
April 9, 2013
A mixed bloodline entered by TA Field Estates has emerged as the most productive at last week's shearing in the nation's biggest commercial evaluation of Merino genetics.
The Peter Westblade Memorial Merino Challenge 2012-2014 is benchmarking genetics… Continue reading →
April 9, 2013
A young woman with a passion for practical sheep genetics and ewe productivity has taken out the prestigious 2013 Peter Westblade Scholarship.
Annabel Lugsdin, a project officer… Continue reading →